Career Opportunities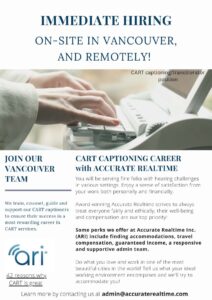 ---
Are you a skilled real-time shorthand reporter?
Are you looking for a challenge?
The opportunity to have a front row seat to see politics in action, to play a role in reporting Canada's history, and to work with a fantastic team of highly qualified reporters is one you should consider.
The information on this exciting career opportunity can be found here:
https://jobs-emplois.sen.parl.gc.ca/cl4/xweb/Xweb.asp?tbtoken=ZVtaQhMXCBIBYgN2RiQgCCY9AmNEcCRddEhZW154E2wtLzAbKkYcchZydwkbVhRSSXQqWA%3D%3D&chk=dFlbQBJe&page=joblisting&clid=21004&lang=1
If you have any questions or require more information, please feel free to contact Ian Sutherland at Ian.Sutherland@sen.parl.gc.ca.
The closing date for applications is October 12, 2022.
---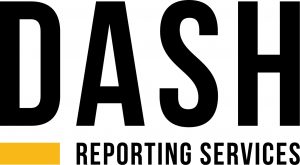 Dash Reporting is based in Edmonton and Vancouver and is locally owned and operated.  We are growing quickly and are looking to add to our team.  Dash is seeking three court reporters.  As in-person discoveries start up again, we are looking for a reporter who lives in the Vancouver area or someone looking to relocate to Vancouver in the future.  We cover a combination of in-person and remote work.
Experience is an asset.  However, new reporters are encouraged to reach out.  We provide knowledge and support to new graduates so they can become competent and capable reporter.
We provide complimentary in-house proofreading and pay out for completed work monthly.
Contact Lindsey for further information or details at dash@dashreporting.ca, and visit our website www.dashreporting.ca
---
-Updated September 25, 2022