Captioning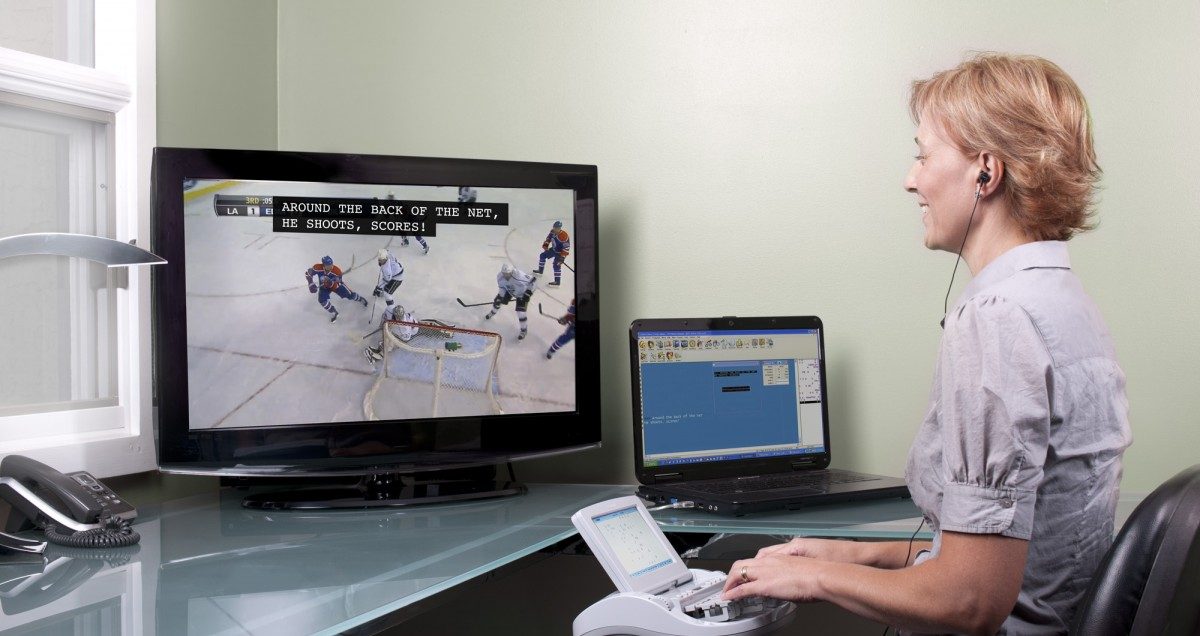 Broadcast captioners provide realtime translation of television programs broadcast in Canada and throughout the world, translating the spoken word into captions on a television screen for the benefit of the deaf and hard of hearing viewers at speeds well over 280 words per minute.  New Canadians with English as an additional language and those of us working out at the gym, enjoying a sporting event at a sports bar, or catching the news at the airport also enjoy live captioning services on television.
These amazing shorthand writers open up the world to Canadians with hearing loss by providing English translation of television programming into instantly readable on-screen captioning.  These ASRA members are masters of the craft spending untold hours developing and updating computer dictionaries so that their shorthand writing seamlessly and instantly translates everything from the most complex world events and television programs to fast-paced sporting events.
Even in the digital world of voice recognition software, nothing matches the unparalleled accuracy and excellence of a certified broadcast captioning provider.   For anyone who has ever watched closed captioning at the gym or airport, they know and can "see" that accuracy rates actually do make an incredible difference in trying to read a sports story or unfolding news broadcast.  Now imagine that you can't turn up the volume because you are one of the millions of Canadians who live with hearing loss… captioning and CART services have become an integral part of the daily lives and growing population of Canadians with a hearing loss who appreciates the skill and expertise of ASRA members.  Excellence and accuracy matter.  ASRA members provide intelligent technology services and assistance to millions of deaf and hard of hearing Canadians each and every day.